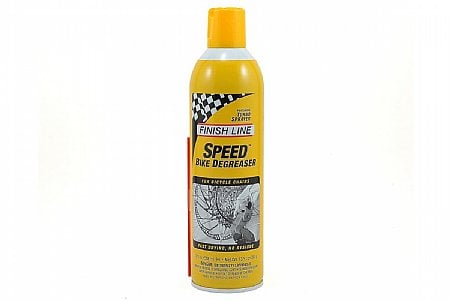 Cycling Enthusiast
San Diego
1 of 1 customers found this review helpful.
Love this degreaser
I spray this on my chain with a rag behind it and gunk flies off onto the rag. Then a wipe down of the chain, and it is ready to be re-lubed. I have read reviews of people spraying this on their cassette. I don't recommend that as it can get inside. I spray it on chain floss (or a thin piece of cloth) and clean between each gear with the rear wheel off. I have had mechanics tell me my bike is cleaner than they will get it.
Thank you for your feedback.
Cycling Enthusiast
Des Moines, IA
Competitive Racer
San Francisco, CA