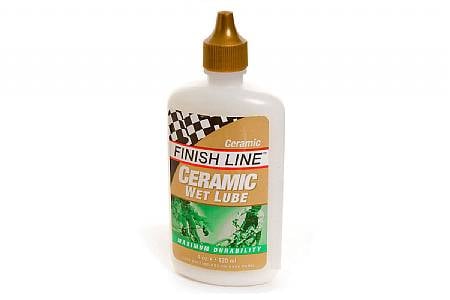 good in rain or shine
I used this product in the past and came back.
Here in S. Florida, we get a lot of rain between May and October.
No issues with washout of the product I apply a couple of times a week even after getting caught in a storm or two a week.
Lots of sand on our streets as well. Sticky lubes hold the sand and wear out chains.
This product doesn't pick up and hold that grit.
Thank you for your feedback.
Competitive Racer
San Francisco
1 of 1 customers found this review helpful.
Durable Lube
This lube is very long lasting. I use it on my MTB and the bike that sees the most rain on the road. It does turn black and can be a little messy early on but a quick wipe between lubes and it works like a charm. Perfect for wet weather and dirty conditions. If you are obsessed with a silvery clean chain, you won't like it. If you like a quiet chain and aren't prone to constant lubing, you will.
Thank you for your feedback.
Cycling Enthusiast
delray Beach, FL