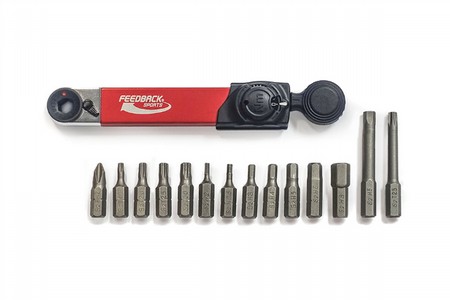 Cycling Enthusiast
Austin , TX
Cycling Enthusiast
Anchorage , AK
2 of 2 customers found this review helpful.
Does not give repeatable torque measurements
Very disappointed in this product. I have three other torque tools and bought this one to take with me when I travel. Unfortunately I have little faith in getting reliable torque measurements from it. Sometimes it is spot on and other times it is way off when measurements are compared to those taken with this tool or from my other torque tools. Save your money and buy something else.
Thank you for your feedback.
Cycling Enthusiast
Asheville
Cycling Enthusiast
NE Florida
3 of 3 customers found this review helpful.
Torque questionable
The item looks to be well made regarding the ratchet but the torque portion seems very questionable. When tared to zero it does not go back to zero ever (Ive tried multiple times whether applying pressure to the ratchet by hand or on bolts). I compared it to a click torque wrench ie torqued stem bolt to 4nm, this feedback only read around 3- nm.
Whether both torque devices are not calibrated correctly, I rather have it under torqued than over torqued (esp with carbon bikes) which this feedback ratchet may do given it kept turning the bolt (after already set at 4nm via the click torque).
Compared it to a carbon and aluminum bike and same issue. The main reason I think the torque portion is questionable is bc it never resetreturned back to zero after using the torque feature. Not much information on feedbacks site. They call the dial which you use to calibrate but I really think they meant tare (setting to zero) as I dont see any instructions on how to recalibrate on the box or their site.
A bit disappointed with this as I like feedback products but definitely some quality control or design issues. Will have to look elsewhere, like stick with a click torque wrench although those need to be calibrated from time to time to ensure correct measurements.
BikeTiresDirect.com Comments
Don't hesitate to contact us if you are unhappy with a product. Our CS team is here to help you out!
Thank you for your feedback.