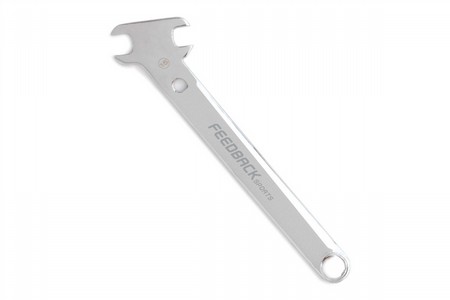 One of those must haves..
I have wanted a dedicated pedal wrench for a while and I finally bought this Feedback and my 2 bits, works substantially better than just using a 15 mm wrench, the head angles are spot on and as a bonus the thing is fricken gorgeous..
Thank you for your feedback.