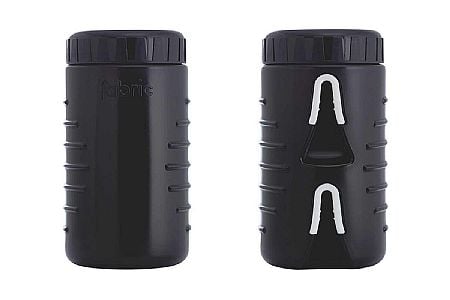 Cycling Enthusiast
Iowa City, Iowa
Cycling Enthusiast
Portland, OR
Great alternative to a saddlebag
The plastic material is much stronger and more durable than a typical water bottle, plus the drawstring sleeve that's included helps keep the noise down. It was easy to install with the bike mount hardware and so far has been really secure. It's a bit bigger than other tool kegs making it too wide to fit directly into some water bottle cage. The downside here is that you need the Fabric hardware on every bike you own, so if you plan to move it from bike to bike, it's tough to do that with bottle cages.
Thank you for your feedback.
Competitive Racer
Portland, OR
1 of 1 customers found this review helpful.
Was awesome until it wasn't.
The tool keg performed great for me on a mucky graveltrail ride recently, kept everything dry, out of the way, and easy to access to help a friend in need of a quick repair. Finished a gravel ride today and the tool keg was gone at the end of the ride. Disappointment. It was securely attached but dislodged on a very bumpy descent. Takeaway is that this products is ideal for smoother surfaces and not the rough and tumble. 3 stars because I like the concept as long as it's the right terrain. Would have been 5 stars yesterday.
Thank you for your feedback.