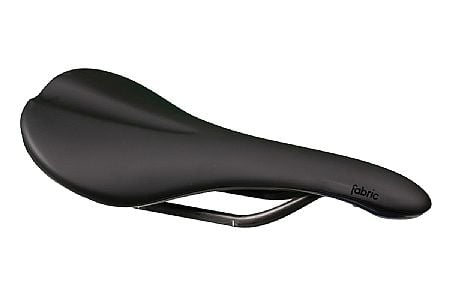 Cycling Enthusiast
Tampa, FL
2 of 3 customers found this review helpful.
A TOTAL DISAPPOINTMENT
I was so excited to replace my 10 year old Fizik Aliante for the above saddle. My first impression of the Fabric on my bike was OK but after a short while my butt (bones) were hurting. I could see that coming the night before when I really noticed barely any padding on the saddle. I mainly got this saddle because of the awesome reviews. I am not saying the saddle is bad, just it did not work for me. I read some reviews where Fizik saddles don't agreed with some people then others loved it, this Fabric Scoop did not agree with me.
Thank you for your feedback.
Cycling Enthusiast
Wisconsin''s rolling hills
an excellent, light carbon railed saddle for those looking for a more comfortable bicycle seat
I use my Fabric scoop carbon saddle on my Madone 4. I was struggling to find a comfortable seat and finally found one with this great saddle. It has a slightly longer profile so one has more options to find that sweet spot we all look for.
Thank you for your feedback.
Great, comfortable saddle.
My new bike came with a Fizik Arione that just didn't fit me. Since I'm running a Fabric Spoon on my MTB, I decided to get the Scoop for the road bike as well. As expected, this saddle is way more comfortable than the Arione, and IMO looks better as well. It is light and durable.
Thank you for your feedback.