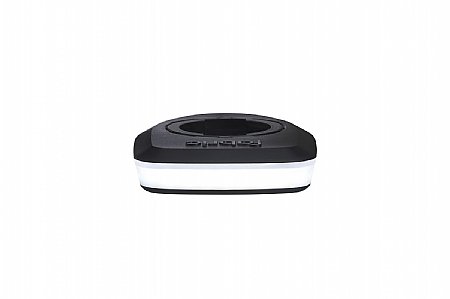 Cycling Enthusiast
Bay Area, CA
Good idea but the mount failed.
The design is genius, but the construction and battery life didn't cut it. It is a be seen light, and I used it on flash mode on weekend rides. The battery lasts about 5 hours which didn't cover a long ride. My light failed when I crossed some railroad tracks. The Garmin mount in the light came unglued and the ring cracked, flinging my Garmin to the road. I can't re-glue the mount into the light because it is damaged. This is a good idea but didn't work in practice.
Thank you for your feedback.
Cycling Enthusiast
Palmetto, Florida
Faulty connection with bike computer. (Same issue three club members)!
Love the slick look and concept. Totally disappointed with the cheep hard plastic connection that hold the light to the gps computer. Three individuals from our club purchased this product. All three within one year are gone as a result the plastic ring connecting your bike computer cracked snapped sending two Garmins into the road. I personally have a newer garmin & tether but just the same horrified when my garmin disengaged only to Discover the top of the Fabric mount support cracked releasing my Garmin. You need to replace that cheep top mount before I ever consider this product again.
Thank you for your feedback.