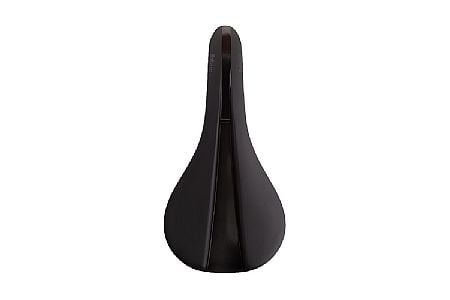 Well made but it didn't work for me.
Fabric makes a nice saddle. This one is pretty firm. I have a leg length discrepancy and have always had trouble with saddles. A rounded profile without a channel helps. I have been using a very comfortable 1989 Selle Italia Flite Titanium that I bought new. Thought I'd try something more modern but I ended up returning this.
Thank you for your feedback.
Different From Other Fabric Saddles
Not as wide as other Fabric saddles, so less chance chaffing thighs. Good amount of side to side curvature. Cushioning is medium firm. Center channel does not extend full length of saddle and compared to other brands is less prominent. Seems well made. Not going into comfort or how it feels as that is unique to each rider.
Thank you for your feedback.
Nice fitting, very comfortable.
Seat is comfortable, provides good support. Exterior fabric is grippy thus providing good traction while downhilling however hard to make small changes to your seating position. Overall great saddle, great price.
Thank you for your feedback.