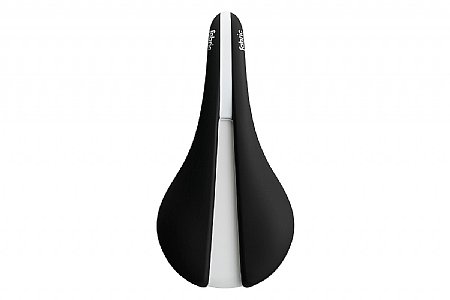 Good saddle
My previous saddle was a stock one that came with my bike. It was good but over time it broke down. It also didn't have enough relief down the center of the saddle, hence this is why I chose the fabric line saddle. While the extreme line of relief might not be for everyone, but it worked out for me, no numbness despite purposely trying really hard. Based on previous assessments of my sit bones it was recommended that I used a 142 mm saddle, but those saddles turned out to be just too wide for my inner legs and consequently, they wore out my riding shorts. I recommend the saddle, but obviously, if you have the chance, try before you buy
Thank you for your feedback.
Great upgrade from the Flat series.
I've been using the Fabric Scoop Flat for 4 years and was perfect up until i start doing double centuries where discomfort set in after 130miles or so. I switch to the Line series and bam! Problem solved. These Fabric saddles are top notch, great comfort, good price, and of high quality. I now have only Fabric saddles on all my bikes.
Thank you for your feedback.