CLICK HERE
to join our Email List and get 20% off your first order*
*Restrictions Apply.
Click for details.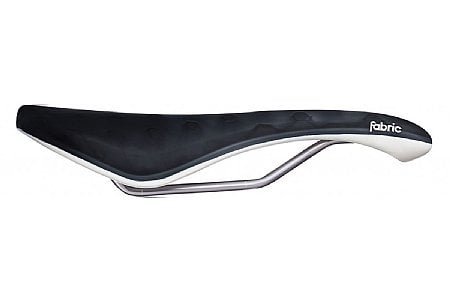 Cycling Enthusiast
S. F. Bay Area
6 of 6 customers found this review helpful.
Well made, comfortable saddle
Saddle choice is quite personal. Assuming it suits your anatomy, the Fabric Cell Radius Saddle is nice for its price. The staple-free construction is nifty and the air padding works. If you just poke it with one finger, it feels soft, but when you're sitting on it with more weight distributed across it, it's actually fairly firm and won't cause chafing like an excessively padded foamgel saddle. Also, the materials and construction of this saddle make it hold up well against the elements, and it's easy to clean, so it's a good choice for a winter commuter bike or cyclocross bike or mountain bike. Recommended.
Thank you for your feedback.
Cycling Enthusiast
Laguna Beach
1 of 1 customers found this review helpful.
this is a quality seat for MtB riders...Bikes Tires Direct had the best price.
After reading reviews on Fabric line of seats, what I read out there about the Cell Radius was mostly true. It is does not have a soft cushy feel, but it delivers as a quality built saddle that helps with comfort on longer rides. Cheaper saddles that emphasize comfort, tend to fall apart and create chafe issues on longer rides. So far so good with this saddle.
Thank you for your feedback.
Cycling Enthusiast
Oak Leaf Trail, WI
3 of 3 customers found this review helpful.
I've gone through a lot of saddles but this has been by far the best for my delicate sit bones.
What a life saver. I'm an endurance rider. So between 25-80 miles on any given day. I have gone through a plethora of saddles that didn't work because I have fussy sit bones. If I go too cushy and big then it rubs against leg, etc.. you need a goldilocks saddle if you ride hard and have wide sit bones. This one is it. Albeit it's actually a pretty big saddle in person (no sexy snub nosed specialized saddle here) it still looks pretty good as a road saddle. More importantly it performs well as an endurance saddle.
Thank you for your feedback.