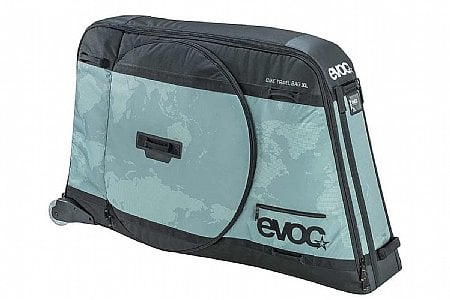 Cycling Enthusiast
Washington State
Best travel bag out there.
My daughter uses the EVOC XL for cross-country (WA - VT) flights back and forth to school and home for her hardtail 29'er. The design is very well thought out and the bike is easily secured. After the first time it goes fast. Wheels fit in separate compartments so their not banging around. So much better then the old school bike bags from back in the day. The first few times there were long WhatsApp video-calls helping her put the bike back together after she arrived - but she has gotten the hang of it: reattach derailleur, reattach bars, install front and rear wheels, inflate tires and post - good to go. The XL allows the 29'er wheel to fit easily. My personal EVOC is the PRO model, not XL and its a squeeze getting the 29'er wheels in the wheel compartments. With mine, I have had a brake rotor bent once, so now I remove them. But I don't bother for my daughter's bike. Bag is expensive but worth it.
Thank you for your feedback.
Awesome case!
Bought this case because I was tired of paying rental fees on my mountain bike trips. Fits a 27.5 Full suspension mountain bike no problem. Its just under 50 pounds fully loaded. Gets you under the weight limit. Expensive, but with three trips its already paid for itself
Thank you for your feedback.
Pretty much perfect
My XL Bronson went into the case and it JUST fit- a little tighter than expected, but enough room for the bike and a significant amount of gear. Very well thought out in regards to wheels, bars, fork, drivetrain. Bike arrived in perfect condition. Benefit is that case folds on itself for reasonably compact storage.
Thank you for your feedback.