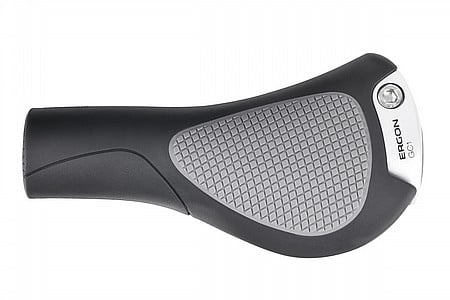 User submitted reviews
Review by JECL

Daily Commuter

Philadelphia, PA

1 of 1 customers found this review helpful.

Grips that slip around

I was happy with the feel and the texture, but they would not stay in position no matter how tightly they were screwed to the handle bars on two separate bikes with standard widths. I even tried adding a layer of a tape below so they could grip on that, but then the grips themselves pushed that layer out of the way. So I was never able to get them to work as designed.

Thank you for your feedback.
Review by Rollin

Cycling Enthusiast

Redmond, Oregon

Great Grips!

They perform as advertised. Great Grips!

Thank you for your feedback.