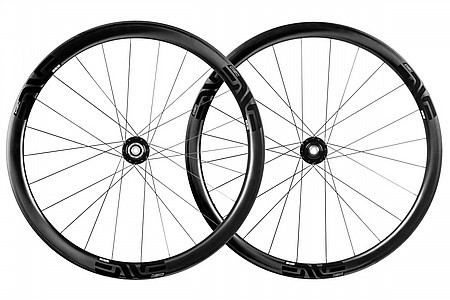 User submitted reviews
Review by Anonymous

Cycling Enthusiast

Chicago, Il

1 of 1 customers found this review helpful.

Not what they used to be

I own a set of enve ses 5.6 disc from 2019 and rode the heck of them all over world never an issue. Purchased a new Aethos and wanted to get these wheels per my past experience. I couldn�t get a tire set properly if my life counted on it. I tried 3 various brands.. nada. Took it to my lbs who is reputable and determined the hooks are uneven on top of that there is this raised patch on the inner rim that unfortunately is not molded properly which doesnt allow to set a tire right. I get the pandemic everyone is trying to get product out the door fast to meet the needs of the consumer, but this is kinda big letdown for me as I was super excited for it. The plus side BTD is handling this all and has been great as expected.

Thank you for your feedback.
Review by Anonymous

Weighs less, looks great!

Sweet wheelset. Great balance of weight, aero, stiffness, and not least of all, looks. The wheels come nicely packaged to avoid damage I shipping.

Thank you for your feedback.