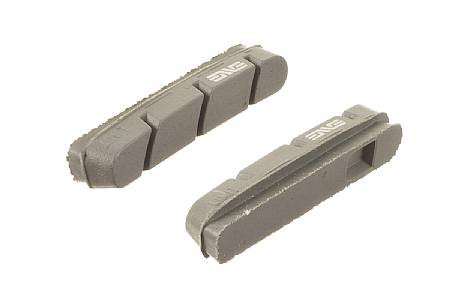 Cycling Enthusiast
Auburn, CA
Work Fantastic
I was very nervous about my new carbon rim brake setup after hearing horror stores about poor stopping power with carbon brake tracks. I put these on my road bike with a Prime carbon rim without a textured brake track and these work flawlessly! 100% confidence in the stopping power and modulation.
Thank you for your feedback.
Cycling Enthusiast
Vancouver, WA.
Casual Cyclist
Sunny SoCal
3 of 6 customers found this review helpful.
Great Look, But you can't go wrong with any ENVE products
Recently purchased some ENVE wheels, and these go perfect with them. The brake pads work great and are awesome for that long ride to the beach. Not to mention they look great, clean and sleek!
Thank you for your feedback.