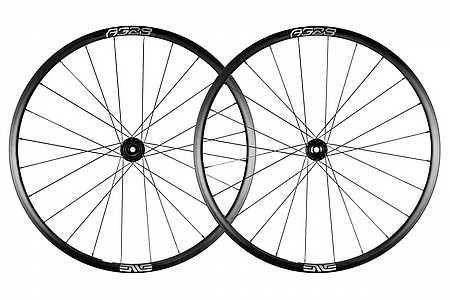 1 of 1 customers found this review helpful.
Awesome
Have these for my winter/spring wheelset on my Open Wide with 55mm Rene Herse knobbies mounted tubeless on them. I also use these wheels when I have a gnarly route planned, and despite routinely going too fast over some unexpectedly rough terrain, these wheels remain true and easy spinning. The hub sound is great, and I find that I freewheel faster than the two guys I usually ride with when going downhill (and they are on 700c wheels)--the hubs are buttery smooth and efficient, despite being Enve's "entry level" offering. My wife was not excited when I bought a second wheelset for my second bike, but I couldn't be more happy. I recommend.
Thank you for your feedback.