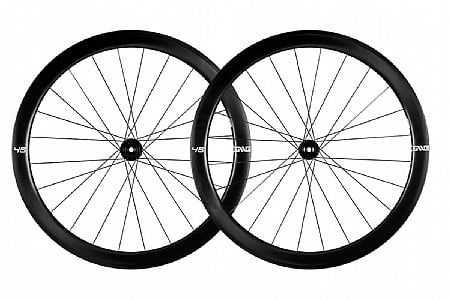 User submitted reviews
Review by Anonymous

1 of 1 customers found this review helpful.

Solid All-Arounder

Fast and good looking pair of wheels attached to great sounding hubs. Tubeless setup with Schwable Pro One 25mm tires was manageable with a track pump, some co2, and tubes to pre-seat one side. Stability in the SF winds has not been a huge issue despite being a lighter rider (140-150lb) though definitely noticeable versus a shallower rim.

Thank you for your feedback.
Review by Anonymous

Cycling Enthusiast

Toronto, Canada

Great wheelset!

Using these for longer rides on tar & chip roads with 30mm tires. Easy to setup, true out of the box, great sounding Industry Nine hubs.

Thank you for your feedback.