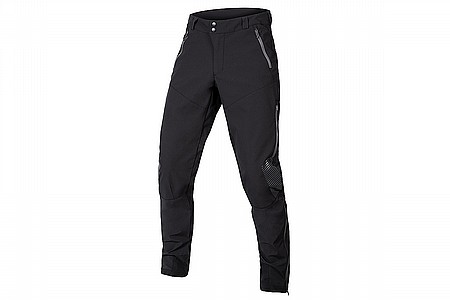 User submitted reviews
Review by J.

PNW Go-To Sept-June

I�ve had these for 2 seasons and find them to be a great balance of pedaling comfort, durability, and rear panel water protection. I�ve got the MTxx Spray shorts too and between them only pull on full waterproof pants a couple times a year (when it�s not really worth going riding, but�) Endura�s sizing varies between lines, but medium is ok for me at 5�9� 170# 32� waist, slightly roomy fit. Thinking about another pair as I ride 5 or so days a week year round and mostly drip dry these. Cold wet winter riding is so much better with a dry butt. Highly recommend these.

Thank you for your feedback.
Review by Dave

Cycling Enthusiast

Portland, OR

0 of 1 customers found this review helpful.

Good cut for MTB, but not waterproof.

These are a good option for cold weather mountain biking, but definitely not water proof or even water resistant. Nice cut, and soft shell material.

Thank you for your feedback.