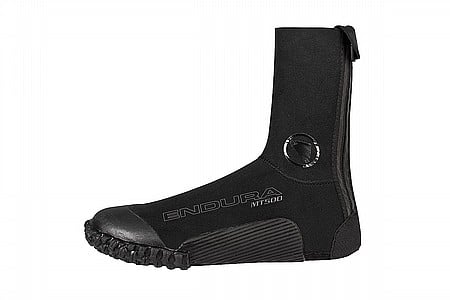 Competitive Racer
Portland, OR
2 of 2 customers found this review helpful.
Best shoe covers I've ever had
Wow. After seasons and seasons of shoe covers ripping or pulling up over my toes after hike-a-bike situations, I finally found a pair that truly do what they're advertised to do — keep my feet dry and warm. One word of caution would be to size up because the rubber toe makes it difficult to pull the cover fully over the shoe. The zipper also can be difficult to fully close if the covers are too small. I wear a size 46 in Shimano, and I had to get the XL size. They fit perfectly.
Thank you for your feedback.
Finally! A decent shoe cover!
I commute (about 50 minutes each way) in Wisconsin wearing these.
I wish these were a little more wind resistant, but when the temperature is over 20 F, these work great. When the weather is colder, I wear heated sock under them.
The fit and durability are excellent. Size L fits snugly over my size 42.5 shoes. The rubber toes, bottom and heal are strong and durable. The zipper works well as long as I pull the edged close before I pull the zipper shut.
I've tried a lot of other shoe covers and ended up with broken zippers, worn out velcro or just torn covers. These are great! I bought them on sale, but even at the regular price, these are a good value.
Thank you for your feedback.