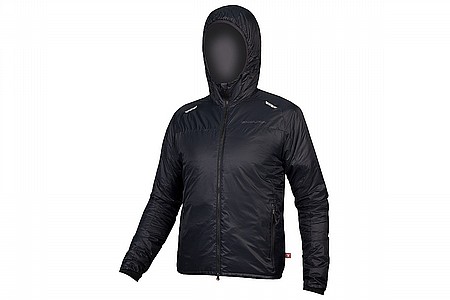 User submitted reviews
Review by Bertrand

by

Bertrand

(BikeTiresDirect.com Staff)

Cycling Enthusiast

Portland, OR

Incredible & Versatile Piece of Kit, and EDC off the bike piece to boot.

My favorite piece of kit from 2022. This Endura jacket is lightweight, super warm when used as an insulating layer, and looks/performs just as good off the bike as it does on. It packs into its own pocket for easy stowing on adventure rides, bikepacking trips, hikes or backpacking, and is at its finest form when used under a hardshell or rain coat as an insulative layer in the cold/wet.

The primaloft gold insulation still works when wet, and is incredibly warm for the weight. I've barely taken this off since I've had it since it looks just as good with casual clothes as it does with cycling apparel.

Thank you for your feedback.
Review by Anonymous

Cycling Enthusiast

Astoria OR

Great slim fit

The jacket packs really small, so is easy to stow, It's warm and light, a great layer for bike touring.

Thank you for your feedback.