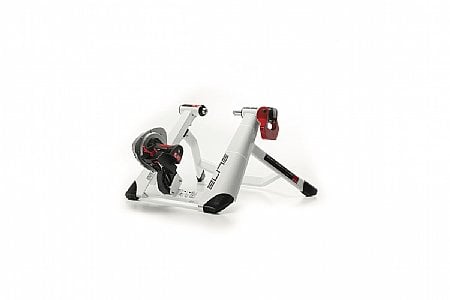 Cycling Enthusiast
Virginia
So good I am leaving up all year round
This is by far the best trainer I have ever had. It is elegant, silent, and just right. And the value is awesome when compared to others in the marketplace. If you want a great, basic indoor trainer without the need for an array of bells and whistles you cannot do better. I use it with my iPad so I dont need any other electronics and it is so good I have decided to keep it up all year round.
Thank you for your feedback.
Cycling Enthusiast
St Pete,FL
Does NOT include Misuro B sensor
I was told that the trainer included the Elite Bluetooth sensor called the Misuro B. When it was delivered it had a label right on the box saying it did not include the sensor. I was hoping for a great priced smart trainer that worked out of the box, but its just a dumb trainer. BTD accepted the return with no problems, so this review is more of an FYI until the description is fixed.
Thank you for your feedback.