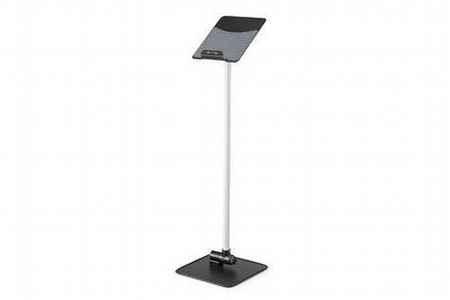 User submitted reviews
Review by MustachioedDomestique

Cycling Enthusiast

Chicago, IL

1 of 1 customers found this review helpful.

Pricey, but worth the ease!

This stand is definitely pricey, but worth the ease of use. The holder has a rubberized back keeping that tablet or laptop in place. I use my 15" Macbook on it and there is no wobble or worry that it will shift and fall. The whole stand is heavy metal, hardware included, except for the joints, which are plastic but the plastic used is heavy duty and I do not worry of failure. The joints also offer multiple angles in 5 degree (or so) increments, perfect for any indoor set-up.

Thank you for your feedback.
Review by A. Boman

Cycling Enthusiast

Juneau, AK

1 of 1 customers found this review helpful.

Dont Waste your money

The bottom mount on this broke under its own weight, just after assembly. It is a poor design on the bottom. The way that the bottom support connects to the base is very weak. I'm just glad it didn't happen with my tablet on it. Hopefully they fix the design.

BikeTiresDirect.com Comments

Hi there! Please feel free to reach out to us to discuss this more. Our customer service department is always happy to help if you are not satisfied with your purchase. -The BTD Team

Thank you for your feedback.