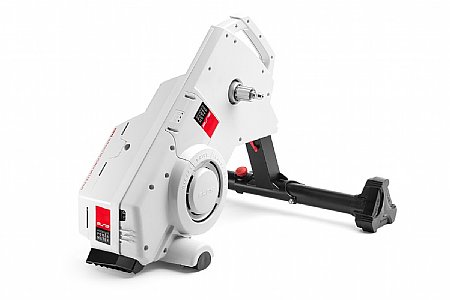 Competitive Racer
Ellicott City, MD
2 of 2 customers found this review helpful.
An Incredible Trainer
I bought this trainer when BTD had an incredible deal. I was going from a traditional tire trainer to this new electronic trainer to up my winter training routine. Elite knocked it out of the park with this one. I had the trainer unpacked and was riding within 12 an hour. I was able to compare the accuracy of the Drivo with my Power Tap P1 pedals, and the unit is incredibly accurate. I use the Drivo with the Trainer Road App and find the two very compatible. The only downside with the Drivo is it is unforgiving if your pedal strokes are choppy, but that can be remedied by going into the Etraining app Advanced Config Smoothness and increasing from 0 to a higher number (I used 10). Trainer Road has a similar feature, but it appears the Drivo prefers input from the Etraining app.
I highly recommend the Elite Drivo to anyone cyclist who wants to take their cycling to the next level.
Thank you for your feedback.