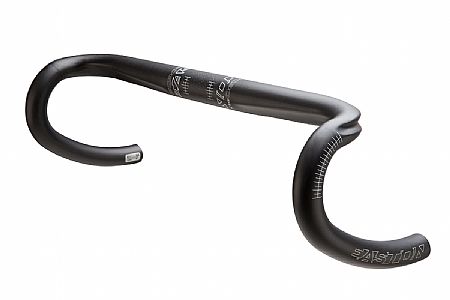 Good ergonomics
Used this bar to build up a new frame from scratch. I found the drop position so much more comfortable than the bars on my other (now for travel) bike that I bought a second pair and swapped them to the EC90 SLX. Just spent four weeks in Europe riding with them and can confirm the drop position is super comfortable.
Thank you for your feedback.
Cycling Enthusiast
Nothern Michigan
2 of 2 customers found this review helpful.
Easton's carbon bar has a well designed shape.
I wanted a light carbon bar for road riding.
I think the carbon does help mute the road vibrations on long rides, and the shape is a very good compromise between a classic bar with a long flat area and a ergo bar that lets me get my hands up in the hooks easy.
I have large hands and this bar works well for me.
Also, I stayed with my normal 42 c-c width measured at the ends. This bar is a bit narrower at the hoods, but I like the feel.
Thank you for your feedback.