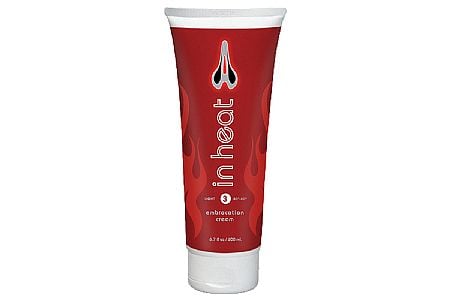 Cycling Enthusiast
Long Island, NY
1 of 4 customers found this review helpful.
painful
I used it once and threw it out. I guess I got some on my hands while rubbing it into my thighs. Somehow I touched my privates and then realized I screwed up big time. This stuff burns big time. I found out that you put shorts on first. then rub it on, then never pee I guess. Not for me.. It burns like hell.
Thank you for your feedback.
Cycling Enthusiast
Atlanta, GA
DZ Nuts InHeat is the Very Best EMBROCATION Creme
I've been cycling for over 10 years and for the past fives years DZ Nuts InHeat has made riding year round warming and so incredibly enjoyable when it's cold outside. Through the years, I have shared my love for this products with other cyclists, runners and almost anyone that works outdoors in colder temps or for those of us that simply enjoy the outdoors more than being in front of the television during the winter months. Everyone I've recommended this stuff to has loved it and shared with their family, friends and colleagues that are active outdoor enthusiasts. NOTE Use as instructed! Read the labels and warning. If you took bottled water and placed in the fuel tank of your car, this doesn't mean that the water is bad to drink because it destroyed your car's engine, it simply means that the water should be used as intended. DZ Nuts DZ InHeat is Great stuff! Yes...keep this stuff away from your genitals, eyes and other sensitive body parts when using.
Thank you for your feedback.
Competitive Racer
Dallas TX