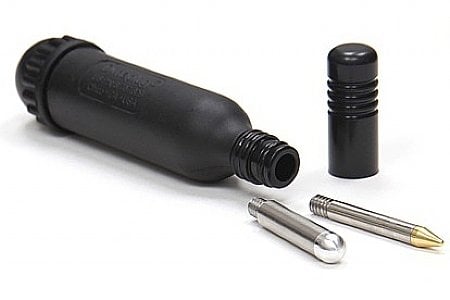 Handy little container that is also the tool.
Pretty expensive for what it comes with-a few plugs...after trying to plug a larger hole in my tire that smaller plugs couldnt hold, the mega plug did hold without shooting out. However, even with sealant, this one still leaked air if pumped up over 40 psi. Eventually had to get a new tire
Thank you for your feedback.