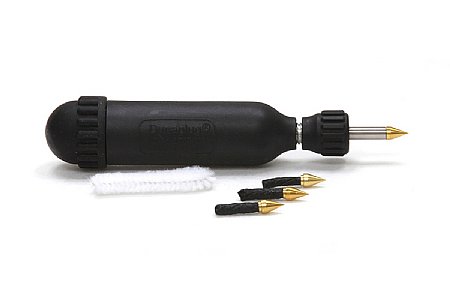 Competitive Racer
Arkansas
It Works!
I have been using innovation bacon strips for some years and they are too thin for most of my punctures. I have to usually double them up to be thick enough to seal the hole. Dyna plugs are perfect every time. No looking back.
Thank you for your feedback.
2 of 6 customers found this review helpful.
Bikepacking the Great Divide I don't think so
When I had a puncture it came time to dig this tool out of my bag. When I found it the cap had come off the handle and the plugs which I expected were in the handle were now loose in the bag with a few other tools. Once I found the rubber sticky plugs and pealed them off some other items they were ready for use. For bikepacking this is not the tool. Something smaller and able to keep the plugs contained would be in order.
Thank you for your feedback.