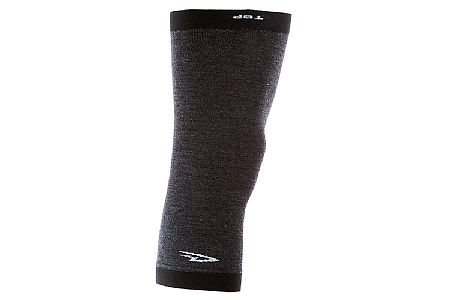 Competitive Racer
central Idaho
2 of 3 customers found this review helpful.
my new favorite knee warmers
Purchased on sale at a great price--much less than any of my knee warmers and better quality than those that came with my team kit. I've put maybe 300 miles in these this spring but may not need them again until fall. So far so good, not overly warm and they were great in some light-rain-snow rides. When the temperature did increase into the 50's, I didn't feel too warm either. These bad boys stay up once you get them in the sweet spot. I was concerned that the wool might stretch out but they are holding their shape.
Thank you for your feedback.
Pleasantly surprising
Range of use 29-61F, RH 28-51%. A fine base below leg warmers for 29-37, and comfortable alone from mid 40's to not excessively warm at 60. Outdoor intervals are about three hours beginning near sunrise. Never ridden in the rain. Bottom fit is about four fingers below the knee.
Item washed several times. Still fits properly. Fit was according to sizing chart.
Thank you for your feedback.
Cycling Enthusiast
Cary, NC
1 of 1 customers found this review helpful.
Great Knee Warmers
Great on cold days keeps knees and legs warm and breathable. Doesnt rise up or fall down while peddling. Bibs seem to stay in place, and you are not constantly pulling down leg portion of bibs.
Thank you for your feedback.