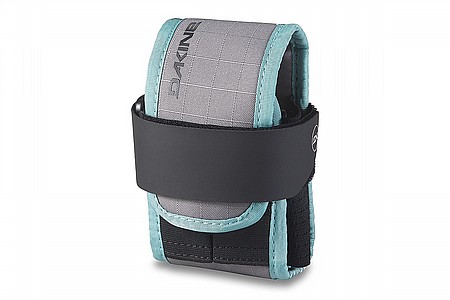 1 of 1 customers found this review helpful.
Ditch the pack
After years of riding with a traditional camelbak I started leaving it at home on shorter rides, and now I like riding that way so much that I'll do what I can to take no pack on pretty much any length ride. This little guy is a big help in making that possible, and it's not every day you can find a bike part that changes your experience so much for so little money!! It's a pretty basic item, but it works well and very securely holds a tube, two C02s, tire lever, and mutli-tool.
If your'e debating between this or just taping/strapping a tube to your frame, I highly recommend going for this. Being able to easily access and re-attach your stuff is much more convenient. I used to have my stuff strapped to my frame with a voile ski strap. That worked really well, except it was a bit of a pain to take off and put back together so I found myself mooching tools from buddies to avoid having to mess with it. This bag makes it easy to access your own tools whenever you need them.
Thank you for your feedback.
Cycling Enthusiast
New England
3 of 3 customers found this review helpful.
Works as advertised
I use the frame bag to hold a 650b tube, CO2 cartridges (2), and 1 tire iron. Fits my oversize Foes downtube and holds tight. 650b fits tight, so no movement, very secure on the frame, not sure how great a 29er tube fit would be though.
Thank you for your feedback.