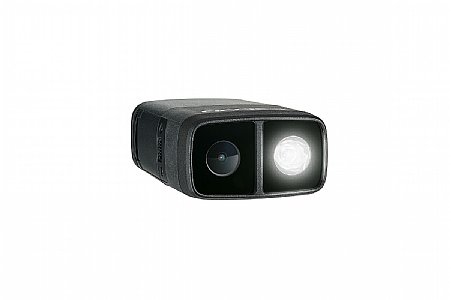 2 of 2 customers found this review helpful.
Great idea but far from perfect
I've been riding with a fly 6 and fly 12 for a little over a year now. I purchased directly from Cycliq on Black Friday before the whole world shut down. I haven't had any of the mount failure issues others report but I'm still not thrilled with the way they mount. The battery life is nowhere near what they want you to believe. I get about 4 - 4.5 hrs with camera and flash. Maybe 1.5 hours with the light on constant. I was used to riding with a nite rider lumina 900 and that was way brighter than the claimed 600 from the fly 12. When I commute in the early morning and at night I still used my nite rider. Since most of us ride during the day, the flash is great for being seen by motorists. The image quality isn't awesome, especially in low light. 10 years ago it would have blown me away but now we are all used to seeing 4K GoPro videos so we are pretty spoiled. Don't expect to catch a license plate number. But with all the negatives I listed and what you might read elsewhere, I never ride without my fly 12 and fly 6. Not on the roads anyway. To me, knowing that I'll have a record if anything happens while I'm out on a ride is worth the $500 for the 2 cameras. It's one of those things I hope I never need but I'm glad to have it. I couldn't find anything I liked better available. When I do, I'll probably buy one of those. Hopefully BTD will carry them.
Thank you for your feedback.
Cycling Enthusiast
New Iberia, LA
8 of 8 customers found this review helpful.
Good light Faulty mounts
Excellent light and camera combination; however the battery does not last as long as it reports. I get about 2 rides of 1.5 hrs before needing a charge while using daylight flash and camera mode. The biggest flaw with this light is the mounts. Simply put...they are not strong enough to withstand the weight and vibration from riding. The handle bar mount strips very easily and the universal mount to use with the duo mount will break. Due to Covid Cycliq cannot sell replacements until March. For me...my $280 light has been sitting unused since April.
The mounts need to be made of aluminum or lighten the weight of the unit. If you purchase... support the light with some type of support to dampen vibration..ie...tape, strap, etc. The rear light has a better support system.
Thank you for your feedback.
Cycling Enthusiast
SF Bay Area
10 of 10 customers found this review helpful.
Good for about 18 months
I've had both a Fly6 and a Fly12 for nearly two years. The Fly12 lasted around 18 months and the Fly6 gave up a couple of months later. Both are great ideas but the execution and the customer service at Cycliq sucks.
Thank you for your feedback.