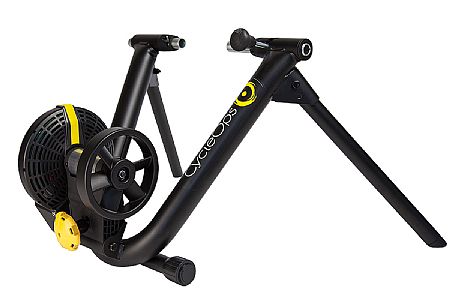 Solid Performance
We have a Magnus and a Kickr Snap. I'll start with the one bad thing about the Magnus, which has been typical for CycleOps products - it's loud. Like really, really loud, especially when compared to the Kickr Snap (silent).
That said, where the Magnus excels is how incredibly smooth it is. It's also super easy to assemble and setup. It's more intuitive with things like the integrated speed, cadence, and PowerTap data. The clutch knob means you'll never over tighten onto your wheel. Unlike the Kickr, the Magnus skewer clamps won't pinch my dropouts (I have to be extremely careful with my BMC on the Kickr).
One other negative (which doesn't impact me) is if you have a XS tri bike (or similar) that runs 650C wheels, their specs state that it is not compatible.
Thank you for your feedback.
2 of 2 customers found this review helpful.
High quality unit, easy to assemble, silent
Unit comes in a nice but odd shaped box, good instructions manual, assembly is easy. Once you swap the skewer on the rear wheel of the bike, mounting it is easy also. Bike is stable, riding is smooth and silent. I added Garmin speed and cadence sensor, connected a 10 ft cable with Ant sensor to my laptop, downloaded Rouvy and The Sufferfest, everything connected and i've been enjoying virtual rides with it and my 55in TV since.
Thank you for your feedback.