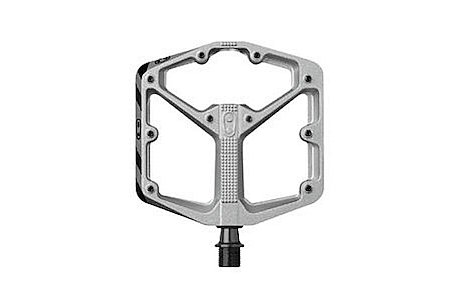 Casual Cyclist
Chicago suburbs
Solid, well built sharp looking pedals!
Had a pair of Stamp 2's in black originally, sold them thinking I'd switch to Race Face Chesters but thought the pins on the RF's were too damn sharp! So I pulled the trigger on the Stamp 3 DM's in raw aluminum and they are really sharp! I like the stark contrast between the silver finish and the black crank arms. Sounds silly I know, but they are much easier to see for my 62 yr old crap eyesight! Added a silver bottle cage, and both look super against my bright red bike!!
Thank you for your feedback.