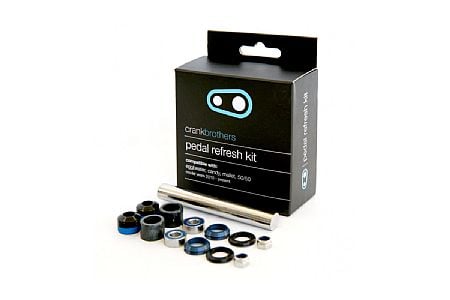 Cycling Enthusiast
Los Angeles, CA
Great Rebuild Kit
Just what my 2017 Trek 9.8 Remedy needed for it's Egg Beater Candy 7 Pedals.!!! They are sooo smooth and juicy now. Not difficult. There are some great videos on Youtube. You need basic tool and a torque wrench and a star drive.
Thank you for your feedback.
2 of 2 customers found this review helpful.
Easy Service with Great Results
Easy to follow instructions for this very straightforward service. One of my Candy spindles was pretty scored and I would have replaced as well if I had the part handy. Pedals run smooth again.
Thank you for your feedback.