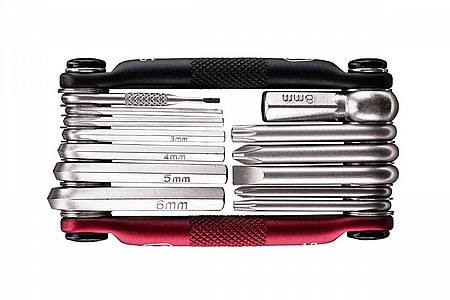 User submitted reviews
Review by Anonymous

Everything you need

Has all the tools you need. Also has a nice plastic holder (not shown) that snaps to the top of the metal tool shown in the picture. The holder has a space for "bacon" strips used to plug holes in tubeless tires and a place for an extra chain link. Would have given 5 out of 5 stars but is a little heavy. If you are deep in the woods, you would probably rather have it tough, which explains the added heft I suppose. Great design by Crank Bros

Thank you for your feedback.
Review by Jeff Mac

Cycling Enthusiast

Lansing MI

The standard

The standard for on-board emergency repair kits. Solid construction. Every cyclist should have one tucked into their bike bag.

Thank you for your feedback.