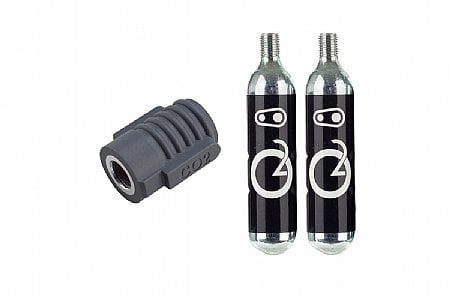 User submitted reviews
Review by mechfishy

Cycling Enthusiast

Vancouver, WA.

Crank Bros Klic CO2 Inflator and Cartridges

Hopefully I will never have to use these. But they will always be in my aero road bike seat bag. Because of the head design of the inflator adapter they don't consume as much space as most other types of CO2 inflators. And they were a good deal from Bike Tires Direct.

Thank you for your feedback.
Review by Michael M

1 of 1 customers found this review helpful.

Buy this tool

Super helpful when youre on the trail. Warning may freeze sealant so top them boiz up when you get home.

Thank you for your feedback.