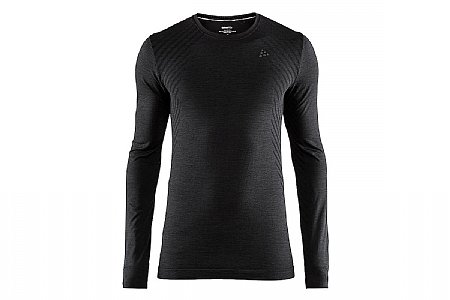 My favorite base layer.
Craft base layers are highly regarded for a reason, they are definitely well made and pretty much go unnoticed while wearing them - in a good way way of course. I've worn this shirt and a short sleeve cycling jersey in 50 degree weather and stayed very comfortable the whole time. Naturally it is excellent for layering in freezing conditions as well. The sizing seems pretty accurate but the sleeves are a bit too long for me, I'm short and wide so most of the cycling gear I own fits similarly.
Thank you for your feedback.