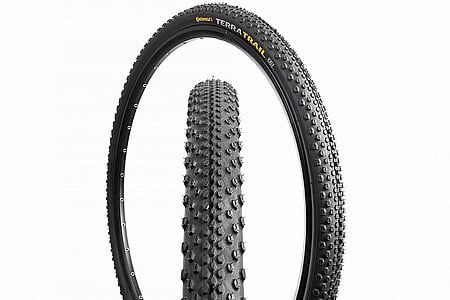 User submitted reviews
Review by mo

Cycling Enthusiast

New York, NY

4 of 4 customers found this review helpful.

Capable Gravel Tire

I have a pair of Terra Speed on my CX bike and the knobs on the rear were getting low. Moved the front tire to the back and put Terra Trail for the front wheel. Good combination - the knobs on Terra Trail are slightly bigger for better grip, and still rolls fast on pavement.

Thank you for your feedback.