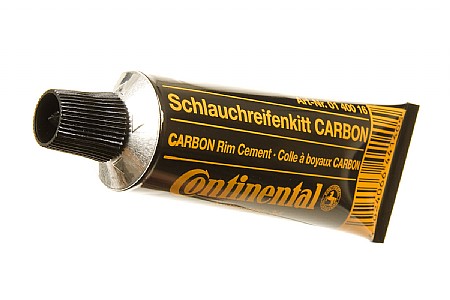 Cycling Enthusiast
San Francisco
Perfect dose of blue for one tire, easy to work with,
I prefer to use these small tubes rather than a larger container of glue (which is cheaper per gram) since I don't need to change tubulars too frequently. One tube per rim seems to be the perfect amount. And I have one or two tubes in the tool box so its ready when needed.
Thank you for your feedback.
Competitive Racer
Orange County, CA
Cycling Enthusiast
Miami, Fl. Also southwest Colorado.
Cycling Enthusiast
Montana
Competitive Racer
Washington, DC
1 of 1 customers found this review helpful.
Best glue for carbon rims.
I've used a number of different brands throughout the years. Even tried tube tape. Continental is the best, and the special one for carbon rims works noticeable better for carbon rims.
Thank you for your feedback.
Competitive Racer
Lenexa, KS
Great for carbon rims
This is my preference for gluing on carbon road rims, it does not dry as quickly allowing for more adjustments during the install process. It is removed very easily with a heat gun (very little heat is needed) and does not remove the basetape from a tire. The bonding strength is not as strong as mastik, therefore i do not use this for cyclocross applications.
Thank you for your feedback.
Cycling Enthusiast
New Bedford, MA
Competitive Racer
Spokane, WA
Good Carbon Rim Glue
Tubular glue is tubular glue is what I always have said. I've typically used VIttoria or Continental with equal results. First carbon tubular glue I've tried. So far this has worked fine, put about 3 lite coats but couldnt do that with a single tube per wheel. More like tube and a half per wheel. I've raced a couple of times so far and tubs are sticking well. )
Thank you for your feedback.