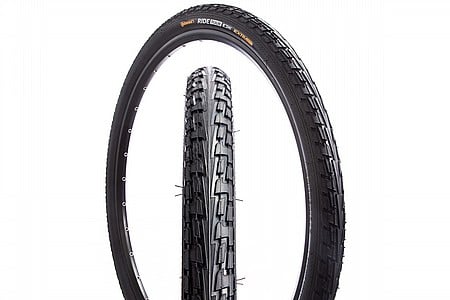 Cycling Enthusiast
Boulder, CO
Cycling Enthusiast
Madison, WI
7 of 10 customers found this review helpful.
ok tire, seems puncture resistant BUT wish it took higher PSI for quicker response.
I road commute daily. I also hillclimb for training and fitness, as well as use our trails for offroad fun. Thus far, tires have endured the pounding. Even though I overinflated.
Which segways my gripe. I'd forgotten to ask the bike tech for PSI rec's. Now when I search the tirewalls for data, I need a magnifier. Worse, the specs are confusing. I read the word 'MAX' followed by what appears to be a long string of apha-numreic code. Please simplify these marks for us 'visually challenged' types.
Thank you for your feedback.