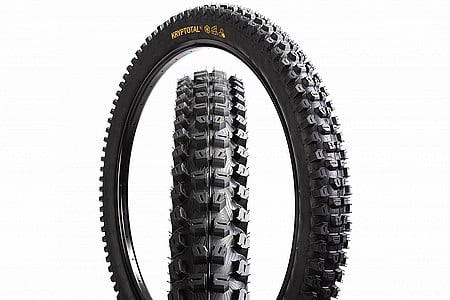 User submitted reviews
Review by PDXRooster

Cycling Enthusiast

Portland, OR

1 of 2 customers found this review helpful.

Krypto-Rear does the dirty deed!

After reading other favorable reviews on these tires on the interwebs I decided that I needed to give them a try too. Tires were easy for me to mount and get the beads to seat (air compressor). Swapped out similar tires from Schwalbe and hit the local trails in PDX. Instantly pleased with the tires, better traction which turned into more confidence on the descents, which turned into more smiles per mile. Climbing and descending with the Kryptotal-Rear is predictable with seriously great braking performance. I recommend giving them a go if you're needing a new set of tires.

Thank you for your feedback.