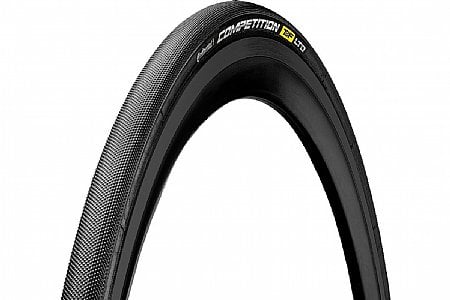 Cycling Enthusiast
Riverside, CA
2 of 2 customers found this review helpful.
AMAZING TIRES...
I need to start off by saying I was coming off a set of FMB Paris Roubaix 27mm tires on my Bianchi Infinito CV. They actually measured out to 29mm once broken in. That being said, I wanted to go back to a 25mm tire for better clearance knowiing I would give up some comfort in my ride by doing so. I put the new Competition TdF's on and they measured exactly 25mm. I started with 110 psi and ended up at 75 psi in the rear and 70 psi in the front. From a ride stand point they are as CLOSE to the FMB's as you'll get and soooo much faster. I am very happy with the Conti's and have to admit I was never a fan, I typically ran Vittoria, FMB or Veloflex for the past 7 years.
Fantastic tires and BikeTiresDirect was great, I ordered the tires on Saturday and they showed up on my door on Monday. Can't beat that kind of service.
Thank you for your feedback.