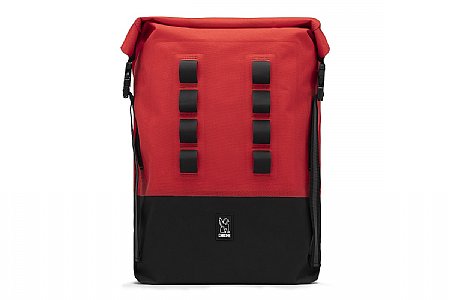 1 of 1 customers found this review helpful.
Amazing and useful backpack
I originally bought this backpack because I needed a strong and comfortable backpack while biking around NYC. It's made out of a very strong material, and 100% waterproof. I'm very satisfied with this backpack and I couldn't be happier! Also, BikeTiresDirect has an excellent customer service, and they were very helpful when I could track the package online. Thanks for a great product and excellent service.
Thank you for your feedback.
Casual Cyclist
Royersford, PA
Great bicycle backpack for grocery shopping
I bought the Chrome Urban EX Rolltop 28 backpack primarily for grocery shopping when I travel by bicycle. I wanted a big, open style bag that can hold a lot of groceries. This backpack does exactly that. It's big, sturdy, holds a lot but manages the weight comfortably well. I was surprised how much weight I can comfortably carry in this backpack. The only negative I can think of, is that it is a big bag and when it is filled, it is higher than my shoulders (I am 6' tall). I need to be extra careful when I try to look over my shoulder in car traffic. Otherwise, I am very satisfied with this backpack.
Thank you for your feedback.
1 of 1 customers found this review helpful.
Just what I was looking for in a backpack.
Took this backpack on a short Europe trip and was very pleased with its performance. It easily fits into the overhead compartments, feels comfortable, is waterproof, extremely well made and on top of it all - looks super. Used it a couple of times while riding my bike and that too went very well. So yes, highly recommended!
Thank you for your feedback.