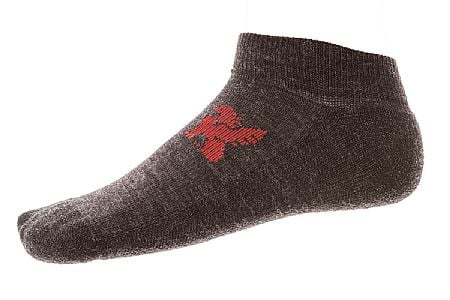 Cycling Enthusiast
Central Wisconsin
1 of 1 customers found this review helpful.
Decent - but BTD has sold better
I have had about a dozen rides in these Chrome ankle socks-and they are quite comfortable. But to be honest, they do not provide anywhere near the fit and comfort of previous BTD sold Castelli Merino 9 Sock White socks. These are still the best, and I wish I had bought 5-10 pairs rather than just two pairs in black and white. Bring back the Merino 9's BTD!
Thank you for your feedback.
Cycling Enthusiast
Washington
Cycling Enthusiast
Oakland, CA
Cycling Enthusiast
Maryland
Comfortable Ankle Sock
I like to ride with ankle socks in warm weather. I was using regular cotton ankle length sport socks but prefer wool socks for cycling. These merino wool socks are great for wicking away moisture and helping feet stay dry and cool on hot humid days. I wear a size 13 shoe and the XL chrome merino wool ankle socks stretch to fit my foot, retain their shape after washing, and don't seem to be affected by stretching to fit a bigger foot.
Thank you for your feedback.