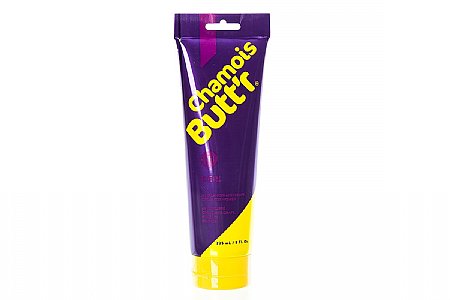 Competitive Racer
Blue Ridge Mountains, NC
Durable and Good Value
Have tried numerous brands through the years and found this to be the most long-lasting, least greasy, and reasonably priced (when you can get it on sale) of all that I have tried. And even better deal when you buy the big pump containers.
Thank you for your feedback.
Competitive Racer
Blue Ridge Mountains, NC
More Durable than most
Have used a variety a chamois cream brands over thirty years of riding and racing. Have settled on this one as providing the best protection and value. The stuff has gotten more expensive in recent years, so watch for a sale. I usually buy the big pump bottle, which is a better value; however, my wife prefers the squeeze tube.
Thank you for your feedback.
Cycling Enthusiast
Portland, OR
Daily Commuter
Portland, OR
0 of 1 customers found this review helpful.
For daily use. Keeps things chill down there.
Why mess with the standard formula? This is what you use when you want to maintain your body in good working order. Once things get a bit rough, then you'll need to step it up to other products, but until then, it's the breakfast milk. Tube lasts longer than you would expect.
Thank you for your feedback.
Cycling Enthusiast
Bellevue, WA
Cycling Enthusiast
Bend, OR