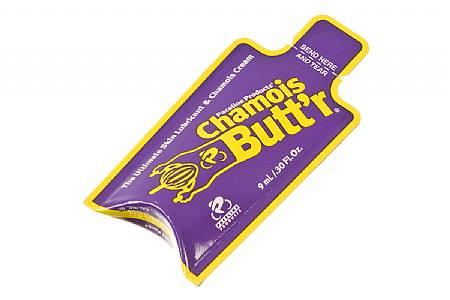 Cycling Enthusiast
Florida
Cycling Enthusiast
SE Washington State
This is what you need to carry.
I carry this on centuries or longer rides, using it at the half-way point, as it seems no matter how much chamois cream I used at the start of a ride/race, it is gone by the half-way point. The 0.3 oz size is just right. When travelling I also carry some in just in case I leave my large container of chamois cream at home (which has happened a bunch of times); or as I did this summer, loan to a friend that had no chamois cream.
Thank you for your feedback.
Cycling Enthusiast
Los Angeles
Cycling Enthusiast
White Rock BC
Cycling Enthusiast
New York, NY
Competitive Racer
Lake Charles, LA
Cycling Enthusiast
Northeast
Competitive Racer
Colorado
Cycling Enthusiast
Buffalo, NY
by
Anita
(BikeTiresDirect.com Staff)
Competitive Racer
Portland, OR
Cycling Enthusiast
New York New York