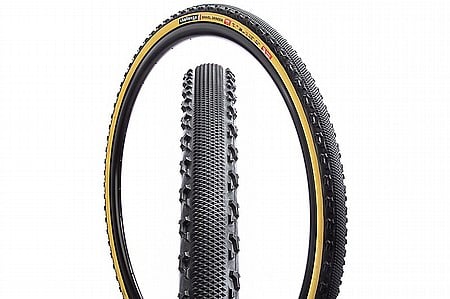 Favorite gravel tire but tubeless is difficult to mount
This is a great tire, I have been riding it for 5+ years for gravel racing. Just started using it tubeless on Zipp 303 firecrest and 303s wheels and it required my park tool metal tire levers to mount, extremely tight fit. Not confidence inspiring if I needed to tube the tire during a race. I'm considering pre stretching a pair and then trying the mounting again, otherwise its just not a race tire option.
Thank you for your feedback.
3 of 3 customers found this review helpful.
Perfect for gravel!!
I used these tires for the Dirty South Roubaix gravel race, and they performed flawlessly!! Strong, durable, and took an absolute beating on different terrains and worked perfect! Would highly recommend for choppy and gnarly gravel events.
Thank you for your feedback.
Cycling Enthusiast
San Rafael, CA
10 of 11 customers found this review helpful.
Great riding tire but very difficult install
These tires roll fast and grip well in the dirt. My only gripe is that they were very difficult to get on the rim. Having had may years of experience as a bicycle mechanic, if you asked me to count the top 5 hardest tires to mount ever, but the time I got to these I'd be holding up my middle finger. I fear if I got a flat while riding, I would not be able to change it in the field.
Thank you for your feedback.