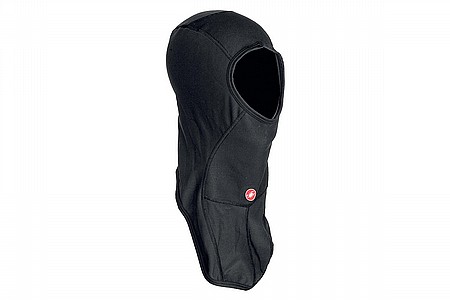 User submitted reviews
Review by Wilburbud2!

What you want when it's really cold

Not all balaclavas are made alike. This Castelli model has windstopper that allows it to be thin but also protective. The fit is snug as it should be and very easy to move the face covering up and down even with lobster style gloves. I can't imagine a better solution to frigid riding conditions.

Thank you for your feedback.
Review by Jeff

Cycling Enthusiast

Knoxville, TN

0 of 1 customers found this review helpful.

Warm Face, Foggy Glasses

Does a great job keeping the head and face warm, but I find that the material over the nose and mouth to be a bit thick. Makes breathing more labored and forces exhaled air up to escape via the eye opening, fogging my glasses immediately. Usually had to pull the lower part down under my chin for most of the ride (kind of defeating the purpose) and only bringing it up for faster descents.

Thank you for your feedback.