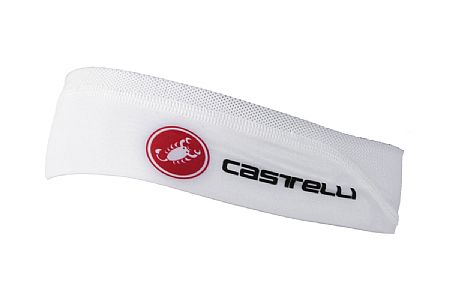 Why didn�t I buy this earlier???
I just completed a two hour indoor ride and the headband worked way better than I had expected. I found that it was best worn just barely over my eyebrows. Normally, my eyes continually sting with sweat. Today, I had some drips off the nose but zero in the eyes. It�s like magic.
The product is thin and light, so it would even work for weight weenies. Of course, it would get much heavier with use on a hot day. It�s very thin, so it fits nicely under a helmet and might even make it more comfortable.
It seems like very little material for the money, but given how well it keeps the sweat from my eyes, it�s a bargain.
Thank you for your feedback.
Cycling Enthusiast
Seattle, wa
1 of 1 customers found this review helpful.
No stinky helmet
Effectively captures and dissipates sweat in a humid NYC summer before it seeps into the helmet pads. Keeps the helmet smell free, keeps sweat out of your eyewear when you hit a bump in the road.
Thank you for your feedback.
Competitive Racer
New York, NY