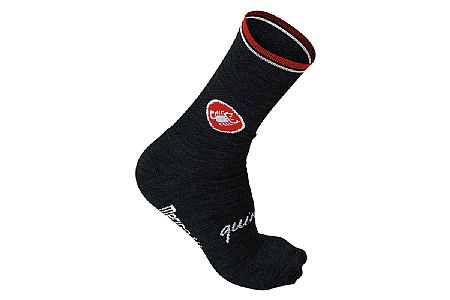 Cycling Enthusiast
Colorado
Cycling Enthusiast
Laconia, NH
Cycling Enthusiast
Edmonds, lynnwood WA
Absolutely love these.
These are a lot of money but no more than other wool socks and with the great style of Castelli. Other than really cold weather these are adequate for my needs and as stated above I never machine dry. Length is perfect and I like the anthracite color.
Thank you for your feedback.
Cycling Enthusiast
Chattanooga, TN
Daily Commuter
Portland, OR
Wintertider
I ride a lot in the winter here in Utah as long as the roads are clear. Ive been out in 20 degree weather and these wool socks from Castillo keep my feet nice and warm. They ate great under shoe covers and standard cycling shoes.
Thank you for your feedback.
Cycling Enthusiast
Boston, MA