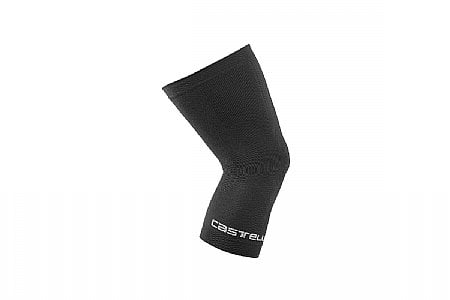 Competitive Racer
FoCo, CO
nice lightweight warmer for slightly cool rides
on my second pair of these knee warmers (I also have and recommend the arm warmers) these are my go to warmers for temps around 50 degrees and up. they do require delicate care putting on and taking off as the stitches can get easily damaged from pulling too hard. otherwise great product.
Thank you for your feedback.
Competitive Racer
SE Michigan
1 of 1 customers found this review helpful.
Favorite knee warmers.
Castelli nailed it with these seamless leg, knee and arm warmers. They must use a very high loft insulating fiber to knit them. They are super soft, stretchy and very warm for their weight and thickness. Although they look small when you get them, they stretch a lot. And thus far have not lost their shape or rolled down.
Thank you for your feedback.
But one surprise quality
I expected these to have a fleece lining. Nope. Super thin but they were surprisingly adequate on a 45 day. Alright, okay! Then got a run in them. Once I took them on a longer ride I noticed they slipped down. Overall disappointment. But they will now be my go-to under tights on super cold days.
Thank you for your feedback.
Cycling Enthusiast
New Mexico
2 of 2 customers found this review helpful.
A person expects Castelli to do better
These knee warmers are comfortable, easy to get on/off, and plenty warm for me, but they won't stay up. If you get them, plan on stopping every hour or so to pull them back up into your shorts. I have since bought a pair of the Pearl Izumi Elite Thermal Knee Warmers, and they are much better. I am sorry I don't have two pairs of those.
Thank you for your feedback.