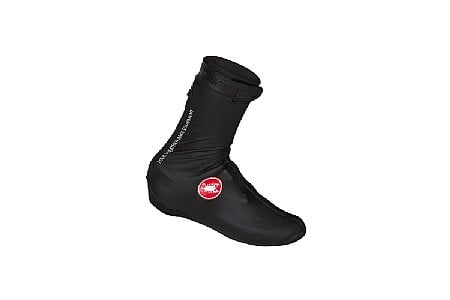 Cycling Enthusiast
Ventura, CA
1 of 1 customers found this review helpful.
Decent, but overpriced for the limited protection.
Been trying these out all winter, especially on rainy days. Conclusion, they keep the rain out from the top but riding through puddles or any splash up on the bottom side of your shoe and your feet will get soaked.. I wear shimano R321s and when temps drop in the 30s-40s, toe covers are needed with thermal socks if you're planning to ride 2 hours. I ordered the X-Large for my size 45, fit is perfect.
Thank you for your feedback.
Competitive Racer
Portland, OR
1 of 2 customers found this review helpful.
Great Shoecover - be sure to consider fit
I have about ten wet rides in with these shoecovers and they do a great job at keeping me warm and dry on all but the wettest days. These are a tight fit, which is great, but size wise I would go one size larger than you normally would. (I have a size 10.5 foot and the XL size is what I wear. (Most shoe covers are size Large for me.)
The material on the bottom seems durable and feels like it will last a long time as opposed to many neoprene shoe covers that quickly develop holes from walking or simply putting your foot down at a stop light.
One thing to consider is that these are fairly tall, so if you don't have super skinny lower legs, you might find that the fit is a bit tight. It doesn't seem to bother me on rides, but they're definitely snug feeling around my shin and below my calf when I first put them on.
Thank you for your feedback.